Stratton Mountain: When did you start snowboarding?
Zeb Powell: When I was seven.
ST: You've been a staple on the East Coast scene, what is your favorite part about riding east coast mountains and conditions?
ZP: I'm very used to the cold. I just like the feel. It feels like home.
SM: What's your favorite trail at Stratton?
ZP: Get My Drift and Upper Drifter because of the way the mountain is. That's where the snow fills in if the wind is blowing. Each side of the trails will create a natural ledge. It's really windy so it's so fun.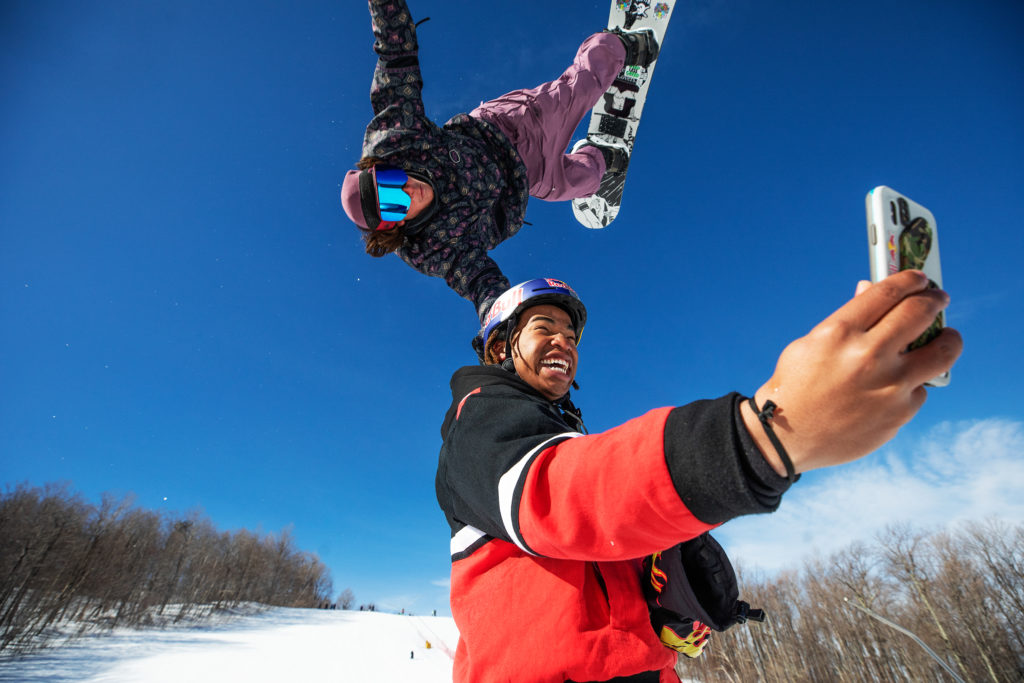 ---
"I'm inspired by joy. I thrive off of happiness and other people having a good time."

Zebulon Powell
---
SM: What's the best day you've had on your board at Stratton?
ZP: My best day at Stratton wasn't on a snowboard it was on a snurfer. Me and my three friends all had snurfers and went up and had the best day.
SM: How did you end up choosing to attend Stratton Mountain School?
ZP: It was a recommendation from Chad Otterstrom at Copper. He was a coach there and was also a coach at SMS and he knew the industry rider wise. He noticed my potential but living in North Carolina its tough to get to the next step. Chad ended up convincing my mom after three years of trying.
ST: What is your current setup? Board, Boots, Bindings, Outerwear.
ZP: I just got on Burton and am feeling out what works for me so I don't have a full set up yet. Thinking of a Custom X because it's really stiff. Cartel bindings, for boots, I have my Thirty Two signature gear: Zeb Powell "Fast as Hell Quick Strike Pack" racing boots, racing pants, NASCAR jacket, racing hoodie. Red Bull helmet.
SM: Explain the design process on your new signature boot and outerwear with Thirty Two
ZP: One day my friend came over and convinced me to go to a thrift shop. In the first 5 minutes, I found this red racing NASCAR jacket. I knew it was gold once I found it. I knew it was really sick because this old lady behind us in line commented on it. So I bought that and it ended up being one of my favorite things to wear and I liked it so much I started wearing it snowboarding. Then when I got hit up to do my own signature line I was trying to figure out what to do. I'm not that into fashion but then I already realized I already had my inspiration which was the NASCAR jacket.
SM: Who, or what, are your biggest inspirations in life?
ZP: I'm inspired by joy. I thrive off of happiness and other people having a good time. I like to portray myself as always having a smile on my face.
SM: What type of training do you do off the mountain? Yoga, trampoline, skateboarding, or a strict regiment of watching snowboard edits?
ZP: Skating and stretching and just starting to get into the gym a little bit.
ST: What is your process like when trying to learn a new trick in the park?
ZP: If I really want to learn something and don't have the coordination I will just break it down, I will take it from snow to small rail to bigger rail and just repetition for like a whole day straight.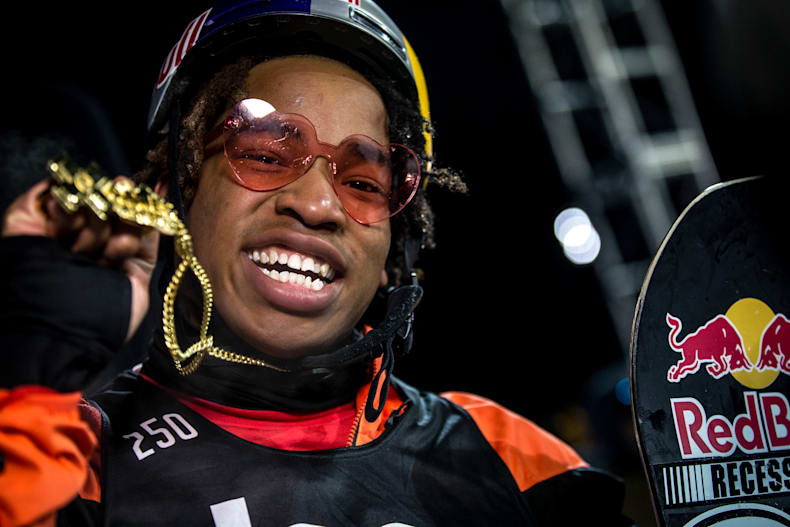 SM: Walk us through what it's like behind the scenes at X Games.
ZP: Behind the scenes at X Games is like Hollywood. Being someone who doesn't really compete, going to X Games and seeing all these pros it just felt like Hollywood. Everyone was in the zone and using all the athlete lounge stations to help them prepare. All this stuff I knew nothing about. It was a lot more serious than I thought. Everyone was game-faced and in the zone. The giant production trucks and trailers just make it feel more like Hollywood because it is just a large broadcast. There is so much going on and its very intense.
SM: We also noticed some new Smith Optics stickers on your board. How does it feel to be a part of the Smith family, and can we expect some heart-shaped Zeb pro-model shades any time soon?
ZP: I don't know if you can expect heart-shaped glasses but it's great to be part of that team!
SM: What are your goals for next season with your new sponsors?
ZP: I want to work on making the mountains more colorful and ensuring there is diversity and inclusion. I also want to win another X Games and film a street part.
SM: Favorite park feature?
ZP: That's a hard one. I like everything.
SM: Rail jam or big air?
ZP: That's a hard one too. Probably do better at a rail jam but I really like big air.
SM: Maple syrup or maple creemee?
ZP: Maple syrup
SM: Pancakes or waffles?
ZP: Waffles
SM: Spring in Vermont, or Fall in Vermont?
ZP: Spring because there is already snow
SM: Favorite offseason activity?
ZP: Swimming
SM: Keep charging, thanks Zeb!!