You've decided to go for it. You're headed to the mountain for your first time on the mountain to go skiing or snowboarding. For enthusiasts, there is no better way to spend a winter day than in the quiet serenity of the mountains.
Stratton is here to help dial you in day one, and make sure that you love your first day as much as we did. As they say, there is no bad weather, just bad equipment.
You've got your Learn to Ski or Learn to Ride program scheduled, your lift ticket printed and your rental gear ready for pick up. You're bringing the stoke to the mountain today, now how do you ensure that stoke level stays high?
Follow these tips to make the most of your first day on the slopes.
Layers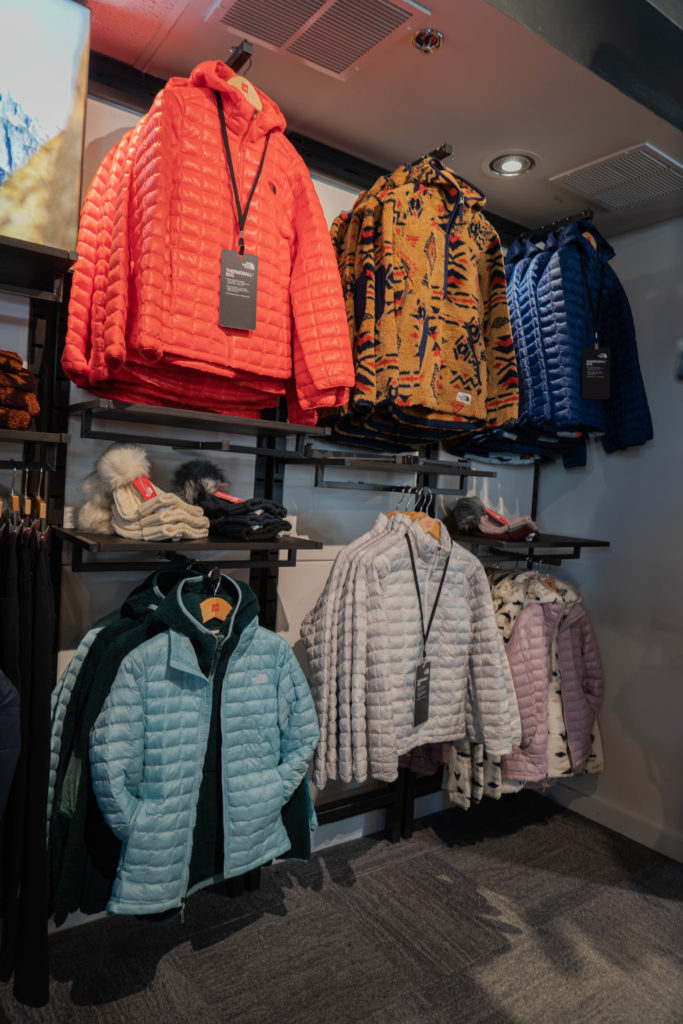 The key to having a successful first day on the hill is staying warm. Dressing in layers is the best way to stay nice and toasty. Your Northface Shell and warm mittens are step one to staying warm, but it's about what you wear underneath that really keeps the cold out, and your body temperature up. There are three key layers that help lock in heat while you're riding: a base layer, a mid-layer, and an outer layer.
Base layers, or the "next to skin layer", are designed to regulate your body temperature and keep you dry. For this reason, you want something that is lightweight and breathable, like polyester or merino wool.
Mid-layers, or the insulating layer, is worn over the base layer and designed to retain heat. A fleece or insulated puffy jacket should do the trick to keep you warm.
Outer layers act as your "shell," and are designed to protect you from the elements. Typically waterproof, this layer shields the body from snow, rain, and wind while keeping you dry all day.
Socks
Probably not the first thing that comes to mind when you think of essential ski gear, but having a good pair of socks on your feet can be the difference between a fantastic day on the mountain or an early exit to go sit in the lodge. You need a sock that is going to keep your feet warm and dry all day, and enhances the fit of your boots with a seamless integration.
Goggles
Once you're dressed nice and warm, it's time to think about eye protection. Goggles are a crucial piece of equipment. They keep your face warm and protect your eyes from snow, sun, and flying ski poles in the lift line.
Matching up the fit of your goggle, to both your face and helmet, is imperative in the fight against foggy lenses. Wide ranges of lens tints, gives you increased definition on low light days and offers UV protection on sunny days. Smith offers many different goggle models, and lenses, to fit a rider of any style, on a day of any conditions.
Snacks
Some will say snacks are the most underrated piece of skiing and snowboarding equipment. It's always good to keep a snack or two in your jacket pocket. Perfect for that necessary boost of energy while riding the chair for an extra run. There is no better way to go from zero to hero than by breaking out some snacks in the gondola to share with you and your crew. Keeping a few Clif Bars in your pocket is the perfect remedy to fight off mid-mountain hunger, and keep you lapping till your legs can't take any more. Healthy, sustainable energy is the name of the game, and snacks are the fuel to lead you to victory.
Now that you know the ropes, you're ready for a day on the slopes. See you out there!
Remember to check out Stratton's Mountain Sports School for details on lessons and learning!